llustrated Maps
Architectural Illustrations
Illustration Art
Advertising Illustration
Map Art
---
More illustrated maps portfolio:
Campus Maps
City Maps
Attraction maps
Resort Maps
Development Maps
Illustrated Maps
San Diego Illustrated Map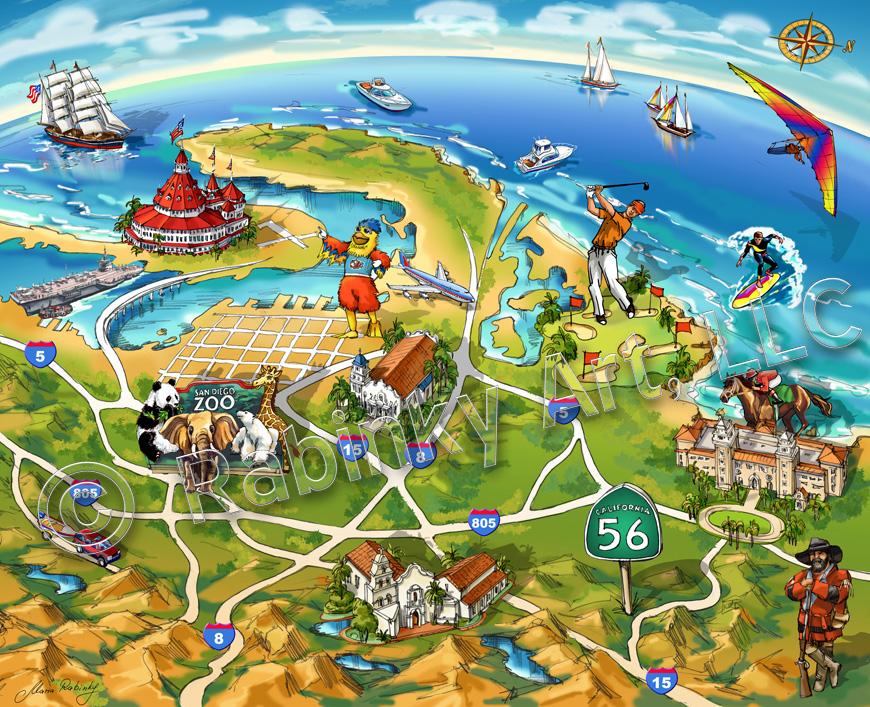 Illustrated Map of the San Diego was commissioned by the Golf World Magazine and created in 2008. The map illustrates the main attractions in the San Diego, California, area including some prominent architectural objects. As most of the illustrated maps created by RabinkyArt, this map was hand-drawn and digitally colored.