llustrated Maps
Architectural Illustrations
Illustration Art
Advertising Illustration
Map Art
---
More illustrated maps portfolio:
Campus Maps
City Maps
Attraction maps
Resort Maps
Development Maps
Illustrated Maps
University of New Haven Illustrated Map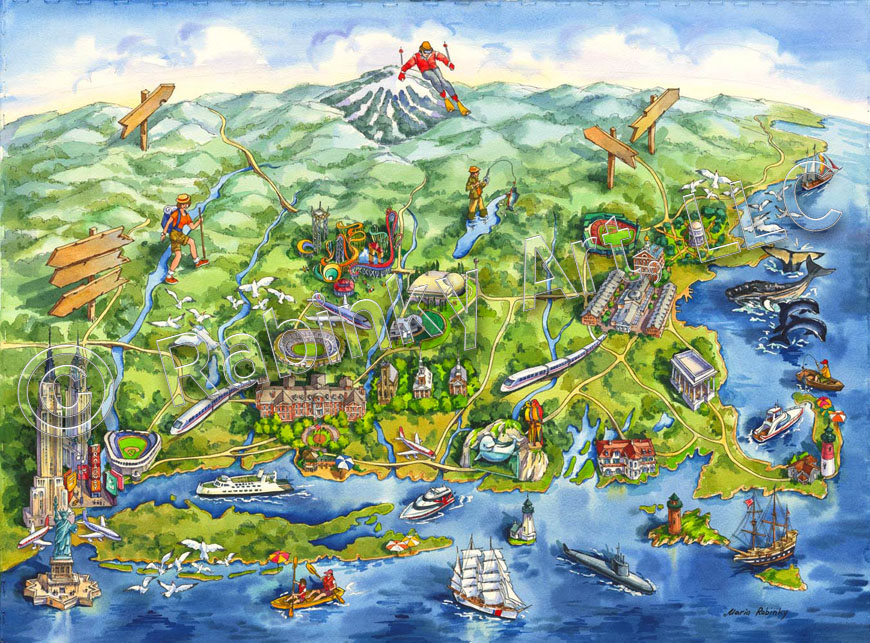 Illustrated Map of the University of New Haven was commissioned by the University of New Haven, New Haven, Connecticut, and created in 2006. The map illustrates the main attractions in the New Haven area as well as reaching to the New York City, Boston, Cape Cod, and the mountains of New Hampshire. The illustrated map includes both the prominent architectural objects of the major cities and the natural features of the area. As most of the illustrated maps created by RabinkyArt, this map was hand-drawn and digitally colored.