llustrated Maps
Architectural Illustrations
Illustration Art
Advertising Illustration
Map Art
---
Complete portfolio of Illustrated Maps:
Campus Map Illustrationss
City Map Illustrations
Attraction Map Illustations
Resort Map Illustrations
Development Maps
Specialized Maps
Theme Park Maps
Illustration Art
Atlantic City Boardwalk Advertising Editorial Illustration Art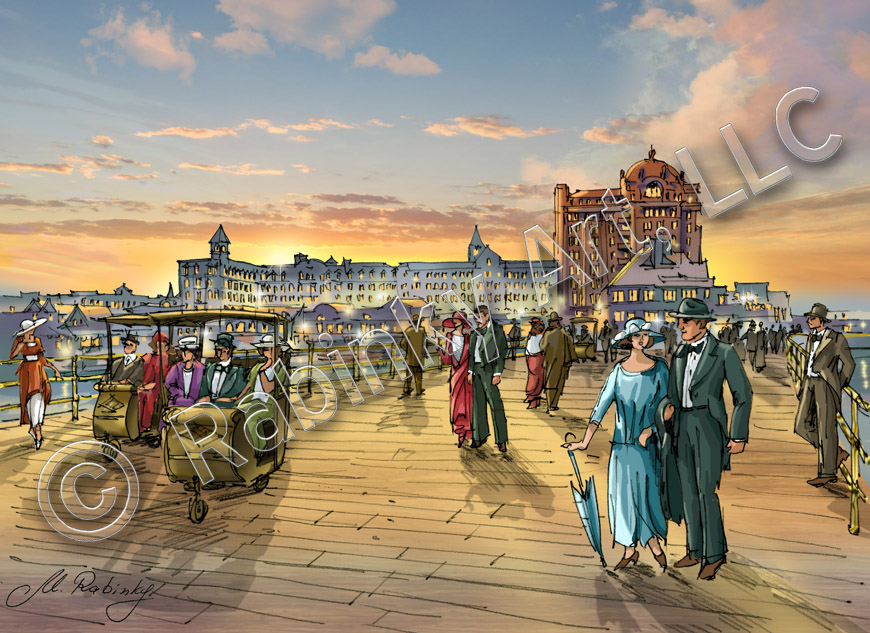 Illustration Art of the Atlantic City Boardwalk Advertising Editorial was commissioned in 2008 by the Columbia University, New York, as an illustration for an article in the Columbia Magazine. The illustration art shows the Atlantic City Boardwalk in the 1920's with the period architecture and dress. As most of the illustration art created by RabinkyArt, this illustration was hand-drawn and digitally colored.