llustrated Maps
Architectural Illustrations
Illustration Art
Advertising Illustration
Map Art
---
Complete portfolio of Illustrated Maps:
Campus Map Illustrationss
City Map Illustrations
Attraction Map Illustations
Resort Map Illustrations
Development Maps
Specialized Maps
Theme Park Maps
Architectural Illustrations
Architectural illustration of the Flora Land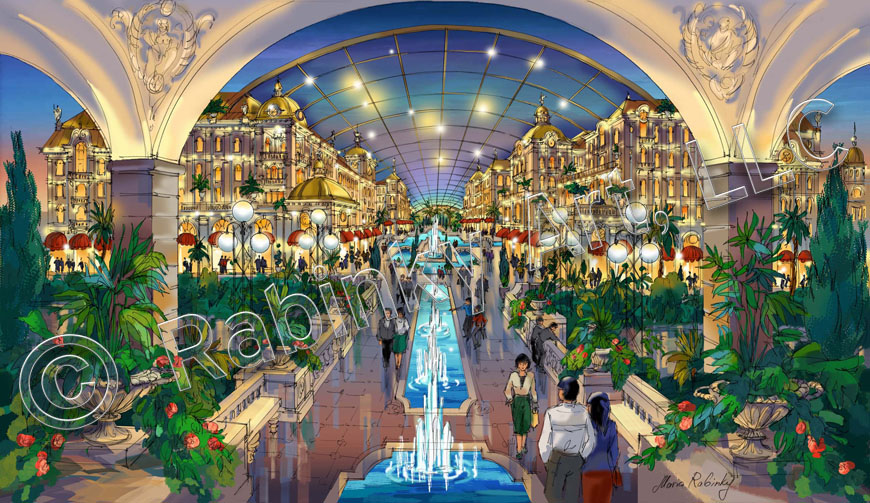 This architectural illustration shows a promenade, which combines a retail marketplace area and the adjoining hotel. Classical architectural forms as well as contemporary elements were used in those architectural illustrations. The architectural illustrations was commissioned by Gary Goddard Entertainment, North Hollywood, C A for its project in China.